About the Journal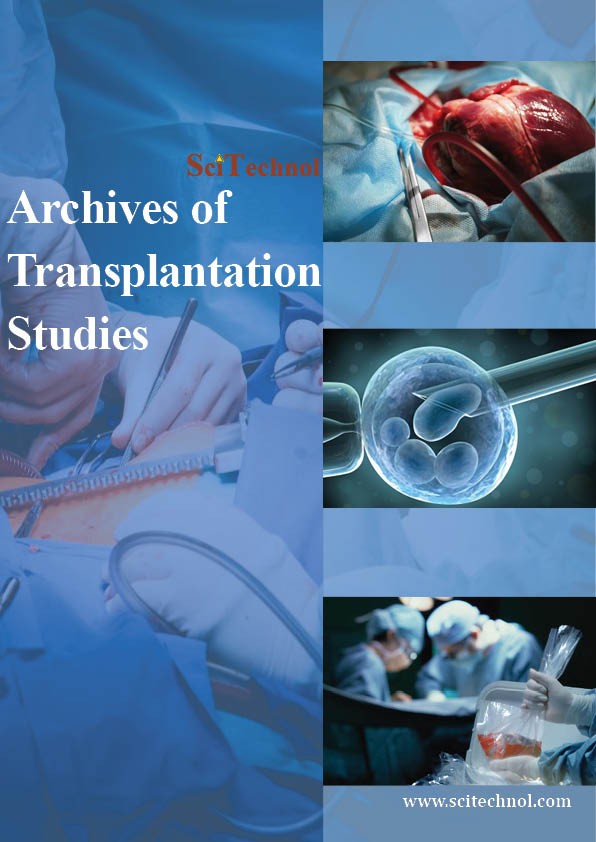 Archive of Transplantation (AT) is a peer-reviewed scholarly journal aims to publish articles on clinical and experimental based Organ Transplantation Research. The journal encompasses current research advancements in the field of Transplantation Medicine including surgical methods adopted in transplantation of tissues and organs, postsurgical medical treatments and immunological complications. The journal provides a platform for the exchange of scientific information related to transplantation among researchers, surgeons, practitioners of medicine and the public.

Archives of Transplantation promote novel findings and innovations in the field of Transplantation Surgery, therapeutic applications of transplantation techniques and their clinical efficacy in the treatment of chronic diseases.

Archives of Transplantation focuses on the topics that include:
Organ Transplantation
Types of Transplantation
Organs & Tissues for Transplantation
Organ Donation
Transplantation Techniques
Transplantation Immunology
Ethical Concerns
The journal accepts original manuscripts in the form of research article, review article, short communication, scientific correspondence, letters to editor and editorials for publication. All the articles published are open access and can be easily accessed online without paying any subscription charges.

Manuscripts can be submitted online through the Editorial Manager System. All the submitted articles are screened through a peer review system. Approval of at least two independent reviewers is mandatory for the acceptance of the manuscript. The whole process of review and article processing can be easily tracked online.