Market Analysis, J Regen Med Vol: 8 Issue: 5
Market Analysis for Cell & Tissue Congress 2020
Dr. Anny Dionne
Associate Dean, Emergency Department Leader Expert, Aspen University, Miami, Florida, USA, E-mail: [email protected]
Keywords:
Cell & Tissue Congress
Cell & Tissue Congress 2020 takes immense pleasure in honoring you to cherish your moments in Cell & Tissue Congress 2020, which is to be slated on October 22-23, 2020 at San Francisco, USA.
Our conference provides you with the platform to witness the lead gathering of presidents, vice presidents, head of the departments, scientists, researchers, faculties, business entrepreneurs, delegates, industrialists, students and young researchers across the world. It fabricates the best opportunity to propose your research in the form of keynote presentations, poster presentations, oral talks and exhibitions and to explore information with current potential and eminent scientists.
Cell & Tissue Congress 2020 also adheres the industrialists and academicians in the field of stem cells, cell biology, molecular biology, regenerative medicine, tissue science and more to transverse your brainstorm and impression. The major focus of this congress is to enhance and support the research work and to exchange the ideas and methodologies among eminent speakers and researchers.
We are very much excited to gather you all in one place to attend Cell & Tissue Congress 2020 in the heartbeat city of San Francisco, USA.
The cell and tissue engineering market is a very important part of the sector of medicine. Tissue engineering and cell regeneration are primarily used for treating burns and accident wounds, for cosmetic surgeries, in correcting birth defects, wound care, orthopedics, and in neurology, amongst others. The recent development within the engineering cell growth section has inspired the attention of healthcare field to adopt it thanks to the increased knowledge bank concerning the procedure and also the principle behind it.
The global regenerative medicines market is anticipated to achieve USD 50.11 billion by 2021, registering a CAGR of 12.7% during the period of 2015-2021. On the back of expanding demand for bone & joint reconstructive surgeries within the nation, North America with the most shares in global regenerative dominated the market followed by Europe in 2015. Further, it's projected that by 2019 Europe might surpass the North America market in the field of stem cell and regenerative medicine. Eastern and Western Europe are anticipated to demonstrate extended request in light of the fact that the requirement for transplants through regenerative drugs will be expanding for several applications in coming future. Asia-Pacific countries are required to show up-surged request amid 2015-2021. In addition to that, Asia-Pacific transforming into one of the prime main lands in providing regenerative medicines on bone and joint in nations like India, China, Japan and South Korea are anticipated to give a lift to the stem cell market within these countries.
Tissue engineering accounted for the highest share in industrial development once they participate nationwide or geographically within the field of producing regenerative medicines. When we look into the geographic distribution of tissue engineering companies and research institutes, the U.S.A with 52 leads the market followed by Germany (21%), Japan (16%), the United Kingdom (7%), and Sweden (4%).
Today ' s Market Study of Tissue Engineering and Regenerative Medicine in USA, Europe, Middle East and Asia Pacific
USA: The global regenerative medicine market size is predicted to reach USD 49.41 billion by the year 2021.North America contributed the biggest share in the worldwide regenerative medicines market and was overwhelmed by the U.S.A.
Europe: The worldwide tissue engineering and regeneration market came to $17 billion in 2013. This market is anticipated to grow to almost $20.8 billion in 2014 and $56.9 billion in 2019.
Middle East: The Middle East and Africa regenerative medicines market is expected to achieve USD 5.75 billion by 2021 from USD 2.03 billion in 2016, developing at a CAGR of 23.15% amid the estimate time frame 2016-2021. Regenerative medicines repair, replace or regenerate human cells, tissues, or organs affected due to injury, aging processes, congenital defects, and damage due to trauma.
Asia-Pacific: Asia-Pacific regenerative medicines market is relied upon to achieve UUSD 10.71 billion by 2021 from USD 3.01 billion in 2016, developing at a CAGR of 28.90% during the time period 2016-2021. Cell-based products sector is estimated to account for larger share of Asia-Pacific regenerative medicines market by product in 2016.
Tissue Science is expected to be the fastest emerging technology because of the tremendous potential of gene therapy in minimizing immune rejections, which commonly occur after transplantations. Asia-Pacific would be the fastest growing region for regenerative medicine market. Europe and North America together accounted for over 3/4th of the market revenue and anticipated to be a most profitable regional market.
Wound Care products are attributed as the financial aspects joined on the realize examination of medicinal services. The treatment is antiquated once, should be smoothly concentrated to increase the clinical outcome also magnify the tending costs. The foremost focus of medicinal services substructure over the globe is on diminishing the value of well-being administrations per independent. Examination of key stockpile side and request patterns. Nitty-gritty division of universal and neighbourhood items. Notable volumes and qualities, organization and brand pieces of the overall industry. Five-year Figures of market patterns and market development. Hearty and straightforward statistical surveying technique directed in-nation.
Wound Care market segments are classified based on the Product Type (Such as Collagen, hydrogels, growth factors, skin substitutes like skin grafts and therapy equipment), Application (Such as Acute and Chronic Wounds), By End User (Such as Hospitals and Community Centres)and by Geography (Such as USA, Europe, Asia-Pacific, Middle-East and Africa).
Advanced Wound Care Market (AWC Market) was valued at $7,117 million and is expected to reach $13,454 million by 2025, supported by a CAGR of 8.7%. Advanced wound care products and traditional wound care products are used to cure acute and chronic wounds. Constant injuries set aside significant effort to recuperate and are costly to treat. Because of its significant expense, propelled wound consideration items have developed as a standard answer for treating incessant injuries. Advanced wound consideration items are bit by bit supplanting the conventional injury care items because of their adequacy and viability in overseeing wounds by empowering quickly twisted. The main revenue-generating region is Northwestern Europe, simultaneously Asia pacific regions like China, India, Japan, the Philippine, Netherlands seeing its rise in total CAGR of 10.4% due to an increase in old age citizens and emerging mandates for the wound healing medicament.
Global Wound Care Market
USA: Global wound care market in the USA was valued at $ 684.05 billion in 2016 and is expected to reach $ 1,101 billion by 2023, at over 6.2% CAGR.
Europe: The surgical injury cares advertise in Europe is anticipated to reach $ 3350 billion by 2023, at a CAGR of 4.7%.
Asia Pacific: The Asian global bioactive wound care management market is expected to grow at a CAGR of 5.4% during the period 2017 to 2025.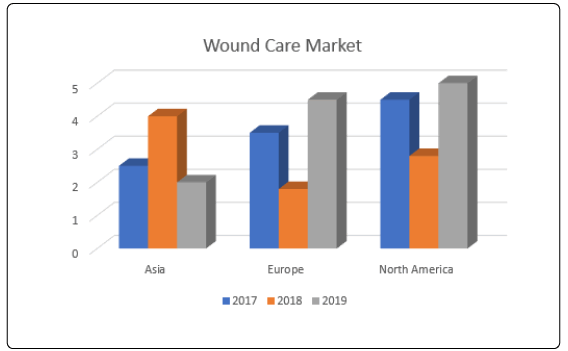 Proceed Wound Healing Care Method 2017 To 2020
Wound care reflection items have developed as a familiar methodology in the wound. These propelled items proceed quicker twisted recover are picking up edge over customary injury care and conclusion items. Nonstop progression in the propelled wound consideration and conclusion item is relied upon to help the market during the figure time frame. Advance and Traditional wound care products will react in acute and chronic wounds. Behalf, high cost of product in the market which treats the injury inflexible period.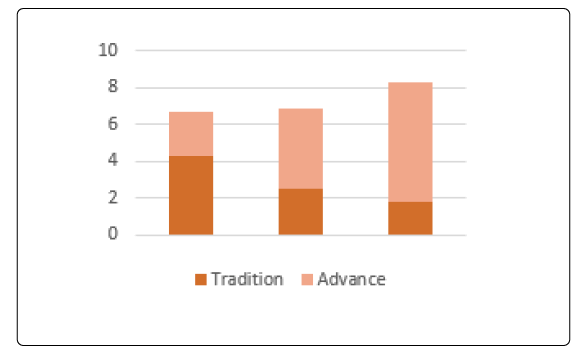 Advance Wound Dressing Method 2017 To 2020
Advance technology based on the wound dressing method is increasing in the Netherlands like chronic wounds and ostomies. It began a worldwide conference to be happening to develop the technology method. Wound care does not cure when diabetes and pressure ulcers, diabetic ulcers and venous stasis ulcers so the wound dressing with treatment and cure. Wound dressing helps to improve the overall well-being of patients affected by the disorders.