Market Analysis, J Clin Immunol Res Vol: 2 Issue: 2
Market Analysis- Immunology 2020
Giulio Tarro
Professor, Center of Biotechnology Sbarro Health Research Institute, Italy, E-mail: gitarro@tin.it
Keywords:
inflammatory diseases
Immunology Conference is comprised of various sessions designed to offer comprehensive knowledge. Young investigators can submit abstracts in oral or poster sessions describing their latest scientific results. This global conference provides an opportunity for young delegates /speakers to communicate and share new innovations on all immunology topics.
Immune-mediated inflammatory diseases are a very common set of chronic disorders that affect 5-7% of western populations. Although they are often disparate in terms of their symptoms and key patient demographics, they are pathophysiological linked, being characterized by deregulation of immune pathways and an inappropriate immune response. Generally, disease- modifying anti-rheumatic drugs, a highly generalized class of systemic small-molecule-based agents, are used in the first-line treatment of these diseases. These are supplemented in many cases by shorter-term glucocorticoid therapy, another class of highly generalized systemic agents.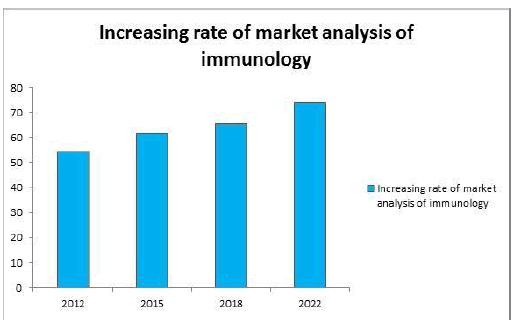 Present business markers operating in the global immunology market are much concern on constant innovations and upgrading their present products index with new and effective products for better treatment results in patients. Although the patents for many of these mAbs either have already expired or are due to expire during the forecast period, the market is expected to experience continued growth, from $61.5 billion in 2015 to $74.2 billion in 2022, at a compound annual growth rate of 2.71%.
The immunology market for infectious diseases comprises of diagnosis and treatment of such infections based on the antibody and antigen reaction. Innovations and developments in the immunological technologies are very limited but focused on exploring the applications in other infections. The major infections where immunological products used are hepatitis, rotavirus infections, and other viral and bacterial infections. The current study of immunology and infections rotate around handful of infectious conditions namely AIDS, tuberculosis, malaria, hepatitis, rotavirus, pneumonia, inflammatory bowel and some autoimmune diseases.
Awareness among the public regarding immunological diseases in both developing and developed countries and the widespread presence of immunological disorders due to environmental factors, thus pushing the global immunological market growth.
However the growth of the market may be significant in emerging economies in Asia and Africa considering high incidence and prevalence rate for infections. This market can also be segmented according to various categories of infections such as hepatitis viruses, retroviruses and other infections. The market has different classes of products used such as reagents, diagnostic kits, instruments and others.
Currently various established companies in diagnostic and healthcare segment catering varied range of products such as reagents, test kits and instruments in this market out of which companies such as F. Hoffmann- La Roche Ltd., Abbott Laboratories, Shanghai Kehua Bio- engineering Co., Ltd, Transasia Bio-Medicals Ltd, Span Diagnostics Ltd, Thermo Fisher Scientific Inc., Bio-Rad Laboratories, Inc. are leading contributors in reagents and test kits, on the other hand Siemens Healthcare and PerkinElmer, Inc. are major companies in Instruments segment. The highest-selling IO drugs by 2024 will be Opdivo and Keytruda, both PD-1 inhibitors, with sales of approximately $10 billion and $7 billion, respectively. This is because these two drugs will be first-to-market in many indications, leapfrogging competition such as Roche's atezolizumab and AstraZeneca's durvalumab.
The global market size was valued at USD 77, 3665.4 million in 2018 and is estimated to reach USD 143,833.2 million by 2026, showing a CAGR (Compound Annual Growth Research) of 8.1% in the future period. This analysis report is on the basis of major geographic divisions and current market trends of North America, Asia Pacific, Europe, other parts of the world.
Global Vaccines Market was valued at $31,216 million in 2016, and is expected to reach $65,148 million in 2023, and register a CAGR of 10.9%, during the forecast period, 2017‐ 2023. Vaccine is a biological arrangement that is controlled to deliver gained insusceptibility in patients. Organization of immunizations helps to improve the invulnerable reaction against a particular pathogen.
The irresistible immunology market is sectioned in light of sorts of infections into HIV, hepatitis, pneumonia, tuberculosis, jungle fever, provocative inside sicknesses and immune system ailments. Around 4, 00,000 passing's are evaluated to be brought about by rotavirus disease. HBV influenced almost 1.4 million in the U.S. in 2011. The rising frequency of these irresistible illnesses makes an overall interest for immunological diagnostics and treatment. This recommends the market would encounter a development spurt sooner rather than later. Be that as it may, the absence of mechanical advancements and high cost related with treatment would unfavourably influence advertise development.

The irresistible immunology market is sectioned in view of the sorts of items utilized for treatment, for example, indicative units, instruments and reagents. Demonstrative units hold the overwhelming offer because of their adequacy. Abbott Laboratories, Roche Diagnostics, Thermo Fisher Scientifics, Bio-Rad Laboratories and Dr. Reddy's Laboratories are the key players in the irresistible immunology showcase.
The multifaceted nature of the insusceptible framework has prompted some characteristic snags with clinical research, especially in connection to focusing on the correct qualities, distinguishing the fitting patient populace and getting to interior tissues for testing.

Advertise get to presents a huge obstacle for immunotherapeutic strategies, the same number of are high cost and don't convey the estimations required for customary cost-adequacy appraisals.
The worldwide clinical immunology market is anticipated to achieve USD 5.77 Billion by 2021 from USD 3.35 Billion in 2016, developing at a CAGR of 11.5% from 2016 to 2021. Showcase development can be credited to variables, for example, the mechanical headways; rising rate of irresistible illnesses and developing flare-up of plagues; developing medicinal services consumption over the world; and expanding financing, inquire about gifts, and open private interests in the field of life science explores. Analysis of the current and future market competition in the global IO therapeutics market. Insightful review of the key industry drivers, restraints and challenges. This includes analysis of novel combinations and the role of biomarkers such as PD-L1.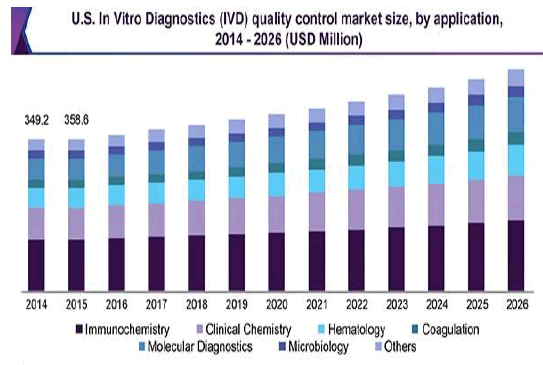 The increase in allergy and immune disorders has widened the immunology research in different segments and brought forward several companies, institutes, hospitals and doctors from different fields of biology like paediatrics, cellular biology, pathology etc. The role and contribution of different members can be seen in the following graph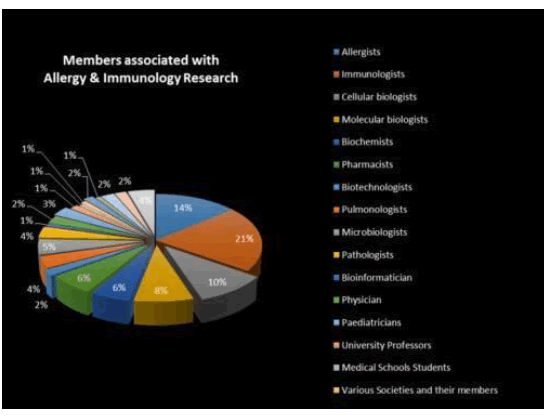 An unprecedented chance to broaden your skills
Immunology 2020 conference, with leaders from all over the world concentrated on learning about immunology and its advantages. This is your best chance to reach the immunobiological community's largest assembly of participants. Showcase your presentations, share information, meet modern-day and workable scientists, make a splash with new developments in drugs and acquire focus of title at this 2-day event. Immunology 2020 summit is characterized by using world-renowned speakers, the modern-day strategies, improvements and the present-day updates in Immunity.
Conference Name- 4th Annual Immunology Congress Date- June 22-23, 2020
Venue- Osaka, Japan
Website- https://www.meetingsint.com/conferences/immunology
Email Id- immunology@annualmeetings.net