About the Journal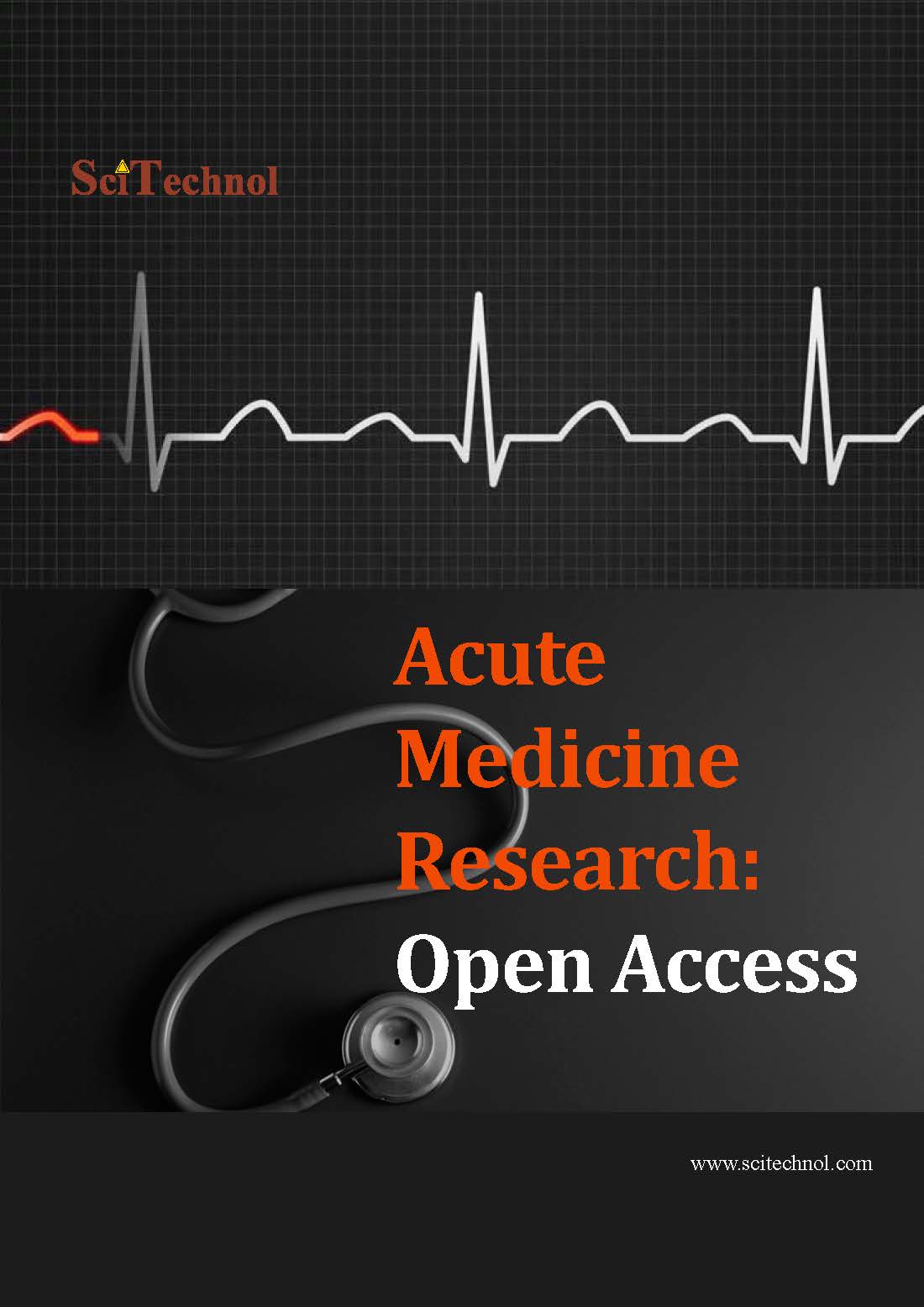 Acute Medicine Research: Open Access is a peer reviewed Open access Journal launched to publish high quality scientific articles and clinical research addressing all the study areas of acute medical emergencies, management and treatment.
The Journal focuses on delivering reports from all the medical practitioners, researchers, clinicians, academicians related to the field of Acute Medicine for better understanding of clinical strategies and practical procedures for the initial assessment, investigation, diagnosis and management of the acute medical conditions and illnesses.
Acute Medicine Research: Open Access accepts original articles, reviews, case reports, short communications, commentaries, letters to the editor for publication, pertaining to the designing and delivering the acute medicine services for improved and modernized health care systems for the management of acutely ill patients.
The Journal engages the Editorial Manager System for efficient management of online submission, tracking and processing of the articles. All the submitted manuscripts are subjected to the peer reviewing process, done under the aegis of an assigned Editor prior to its acceptance and publication. To be acceptable for publication, an article should be positively considered by two individual reviewers followed by the Editor's consent.
Acute Care Medicine
Acute care medicine describes about the branch of secondary health care which gives the patient active but short- treatment for severe injury or an onset of diseases. Generally, acute care services are delivered by the health care professionals those who are experts in medical and surgical practices.
Acute Chest Pain
Acute chest pain has an extensive variance in diagnosis, ranging from benign to life-threatening disarrays. It is considered of being potential for the fatal cause in all patients, which includes acute coronary syndrome (ACS), pulmonary embolism and aortic dissection.
Acute Heart Disease
Acute heart disease is the condition in which heart cannot pump sufficient oxygen to meet the requirement of the body. In acute heart disease sudden failure of the heart occurs on either the left or right side of heart, or both sides may fail at the same time.
Acute Illness
An acute illness happens with a fast beginning. These conditions tend to determine rapidly on their own or with medicinal treatment. An intense condition may likewise be so quick acting and sufficiently serious that the patient won't survive.
Acute Toxicology
Acute toxicology might be characterized as the side effects or symptoms caused on the administration of one or various dose through oral or dermal route of a substance within 24 hours.
Antibiotics
Formerly, an antibiotic was a substance produced by one microorganism that selectively hinders the growth and development of another microorganism. Synthetic antibiotics, generally chemically correlated to usual antibiotics, have since been produced that achieve comparable tasks.
Clinical medicine
Clinical medicine is the branch of medicine that primarily focuses with the practice and study of medicine on the basis of patient's direct examination. It is referred as any drug or medicine in which the patient receives diagnosis, treatment of diseases and maintenance of health through non-surgical practices.
Critical Diseases
Critical diseases mainly describes about the diseases which are life-threatening that requires a special treatment. Critically ill patients require indispensable organ support in the intensive care unit (ICU) normally have anorexia and might be not able nourish volitionally by mouth for periods extending from days to months.
Emergency Medicine
Emergency medicine or accident and emergency medicine basically deals with the care for identical and unscheduled patients having severe illness or injuries requiring immediate medical treatment. In the acute phase emergency physicians investigates and observe the patients to diagnose or to treat the disease.
Intensive Care Medicine
Intensive Care Medicine is a division of medicine that mainly deals with the diagnosis and treatment of life threatening condition which may require organ support and protruding monitoring. It is concerned with the specialized care of the patients whose conditions are critical and serious.
Internal Medicine
Internal medicine is the branch of general medicine which basically deals with the diagnosis, prevention and treatment of adult diseases such as Addison's disease, Alcohol poisoning, Alzheimer's disease, Asthma, Arthritis, Cancer, Diarrhea, Thyroid cancer, Hyperglycemia etc.
Medical Control Protocols
In medical control protocols, substantial and complex devices like, for example, MRI scanners or radiation treatment frameworks for tumor treatment, regularly have remote display and control frameworks related with them, enabling a clinician to administer medicines securely and effectively.
Palpitations
Having palpitations feels like your heart is either beating too hard or too recklessly, skipping a beat, or fluttering. These heart palpitations can be observed either in a person's chest, throat, or neck. These palpitations can be troublesome or terrifying.
Preventive Medicine
Preventive Medicine is the branch of medicine that specially focusses on the health of individuals to prevent from chronic diseases. It has three major divisions with common core knowledge, skills, and competencies that possess different populations, environments, or practice settings: aerospace medicine, occupational medicine and public health and general preventive medicine.
Trauma
Trauma is the condition in which the living organism is intensively damaged or injured as a result of physical harm from an external source. Generally major trauma can also be an injury that may cause serious long-term symptoms like chronic pain.