2020 Conference Announcement, J Clin Immunol Res Vol: 2 Issue: 2
3rd International Conference on Vaccine & Vaccination
Ahmed Hegazi
Professor, Dept of Microbiology and Immunology, National Research Center, Dokki, Giza, Egypt, E-mail: ahmedhegazi128@gmail.com
Keywords:
Veterinary Vaccines
The 3rd International Conference on Vaccines & Vaccination is scheduled on May 20-21, 2020 in Osaka, Japan. This conference will be organized around the theme of "Advances in Immunology & Vaccine Technology and Their Impact". We cordially welcome all the eminent researchers, students and delegates to take part in this upcoming Vaccine Conference to witness invaluable scientific discussions and contribute to the future innovations in the field of Vaccines& Vaccination. Osaka is a designated city in the Kansai region of Japan. Osaka is a large port city and commercial center on the Japanese island of Honshu. It's known for its modern architecture, nightlife and hearty street food. Osaka has also been known as the "nation's kitchen" and it is known for its food, in Japan and abroad. Osaka city once had a large number of universities and high schools, but because of growing campuses and the need for larger area, many chose to move to the suburbs, including Osaka University like few are Kansai University, Morinomiya University of Medical Sciences, Osaka City University, Osaka University of Economics.
The two days of Vaccine Conference includes workshops, symposiums, special keynote sessions conducted by eminent and renowned speakers who excellent in the field of Vaccines & Vaccination. The Sessions include wide range of topics like Alzheimer Vaccine, Cancer Vaccine, Emerging Disease, Diabetes Vaccine, Poultry Vaccine, Malaria Vaccine, Vaccines Research & Development, Plant Vaccines, Pregnancy & Neonatal Vaccines, Veterinary Vaccines, Vaccine Regulation and its Safety & Efficacy, Nano Vaccine Technology.
The abstracts received for Oral, Poster, E-poster presentation at the conference will be published in the "Journal of Vaccines & Clinical Trials" and DOI will be provided to the authors. The target audience of the Vaccine conference would be Vaccination Practitioner, Vaccination Professionals, Renowned Vaccination personalities, Doctors, professors, health care professionals, Immunization professionals, students, nurses, directors of association and societies can be the target audience.
The past conference of Vaccine 2020 conference is Vaccine 2018 & Vaccine 2019 International Conference on Vaccines & Vaccination held at Hyatt Regency Osaka 1-13-11 Nanko-KiSuminoe-Ku, Osaka, Japan 559-0034, during July 23-24, 2018, The Organizing committee Members of the conference are Giulio Tarro, Professor, Foundation T. & L. de Beaumont Bonelli, Italy; Ivana Haluskova balter, Member, French society of immunology, France; Henri ATLAN, Director of Research, EHESS, France; Guy Cardineau, Professor, Arizona State University, USA; Benjamin Damien, Director of Business development, UNIVERCELLS, Belgium; Patrick Lecine, Scientific Expert in Immunology and Vaccines, BIOASTER, France; Nathalie Garcon, CEO, IRT BIOASTER, France.
The Vaccine 2019 is held at Holiday Inn Miami West Airport Area 7707 NW 103rd St. Hialeah Gardens, FL 33016, USA during June 16-17, 2019. Few of the Organizing Committee Members are, Martin D Souza, Professor, Mercer University, USA; Jucelaine Haas, Professor, Federal University of Technology, Brazil; Giulio Tarro, Professor, Foundation T. & L. de Beaumont Bonelli, Italy; Ivana Haluskova balter, Member, French society of immunology, France; and some of the renowned speakers are, Ivana Haluskova balter, Member, French society of immunology, France; George C. Kassianos, Md(Hons)Frcgp,Uk; James D. Cherry, Ucla Health, Usa; K J Moore, Carpe Diem Nursing, Inc., USA; Keegan Braz-Gomes, Mercer University, Usa; Sudha Chivukula, Sanofi, Usa, Jucelaine Haas, Federal University Of Technology, Brazil; Neha Ghosh, Emergent Biosolutions, USA; Eman Albataineh, Mutah University, Jordan; Eric Vela, Ology Bioservices, Inc., USA.
Find the vaccine 2019 conference images at: https://www.meetingsint.com/viewgallery/4320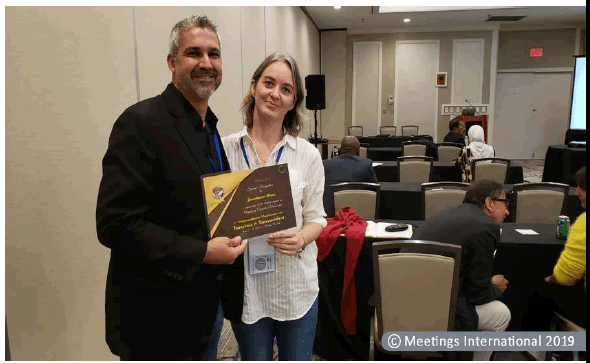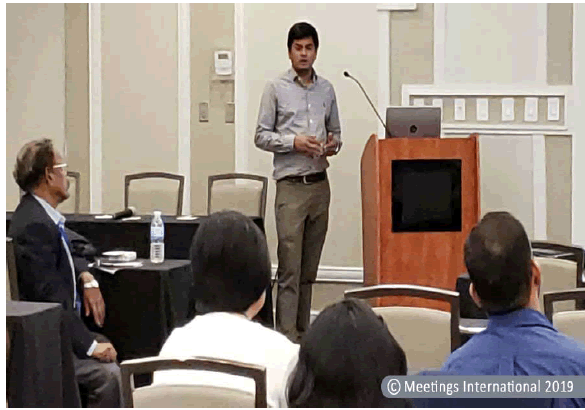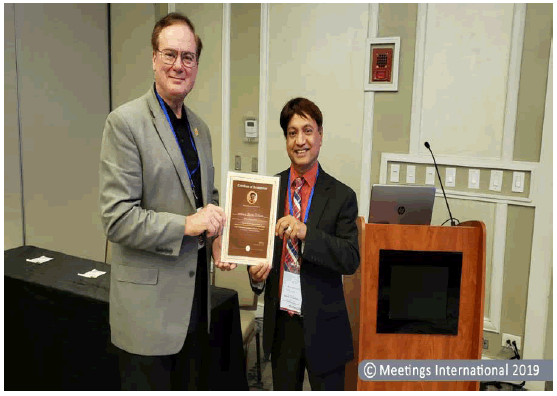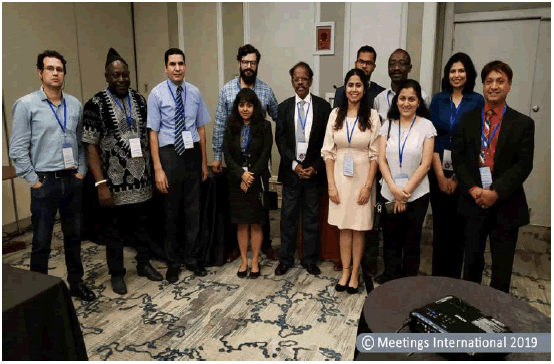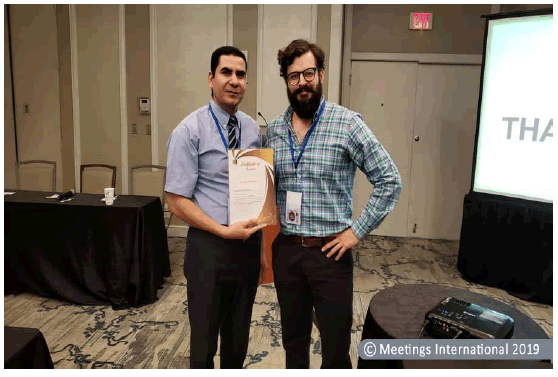 Meetings International (Meetings Int.) is the world's leading specialist in organizing high quality conferences, meetings, workshops and symposia in all major fields of science, technology and medicine. It has been associated with national and international associations, corporations and high level individuals, dedicated to host world class conferences and events. The main objective of Meetings Int. is to correlate science and medical research between academia, and industry. Through inspiring sessions and networking, you will learn to be even more audacious and bold than you are now and free to grow your mind, grow your business, and grow your bottom-line.
The organizing committee is gearing up for an exciting and informative conference program including plenary lectures, symposia, workshops on a variety of topics, poster presentations and various programs for participants from all over the world. We invite you to join us at the International Conference on Vaccines & Vaccination where you will be sure to have a meaningful experience with scholars from around the world. All members of the organizing committee look forward to meeting you in Miami, USA
We really hope to see you all at Vaccine 2020
Contact us
Stella Mathews | Conference Manager
E-mail: vaccine@insightsummits.com
Twitter: @vaccine_event
https://www.meetingsint.com/conferences/vaccine