Market Analysis, Res J Clin Pediatr Vol: 3 Issue: 1
Analysis-Pediatrics Conference 2020
Erica Allen
Assistant Professor, Department of Nursing, Chicago State University, E-mail: eallen23@csu.edu
Market Analysis Report
Pediatrics Conference 2020 welcomes attendees, Presenters, and exhibitors from all over the world to Chicago. We are glad to invite you all to register and attend Pediatrics and Nursing care 2020 which is going to be held during March 16-17, 2020 in Chicago, USA.
Scope and Importance
The worldwide market for Pediatricians is expected to expand at a CAGR of roughly xx% over the next five years, will reach xx million US$ in 2024, from xx million US$ in 2019, according to a new study.
Pediatrics is the wing of medicine that engages with the medical care of children, an infants, and adolescents. The AAP recommends people be under pediatric care up to the age of 21. A medical doctor who specializes in this area is known as a pediatrician, or pediatricians.
Furthermore, with this Pediatricians market report, all the participants and the retailers will be in conscious of the development factors, shortcomings, threats, and the profitable opportunities that the market will offer in the near future. The report also features the revenue; industry size, share, manufacture volume, and consumption in order to growth perceptions about the politics and tussle of gaining control of an enormous chunk of the market share.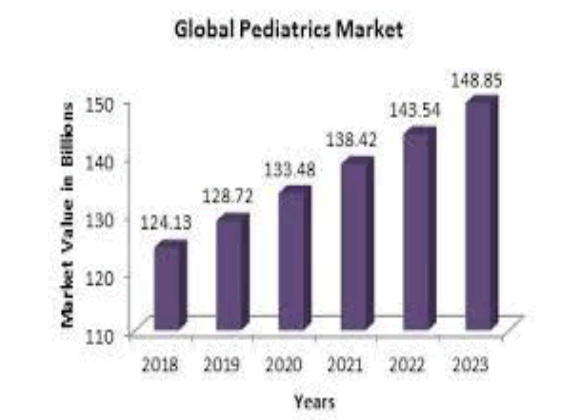 Global market for Pediatrics is accounted to $124.13 billion in 2018 and expected to grow at 3.7% CAGR from the current value of $128.72 billion in 2019 to 148.85 in 2023.
https://www.marketwatch.com/press-release/pediatricians-market-2019---globally-market-size-analysis-share-research-business-growth-and-forecast-to-2024-absolute-reports-2019-08-20
Pediatrics Conference 2020

Chicago, United States of America