Review Article, J Fashion Technol Textile Eng Vol: 8 Issue: 4
The use of High Performance Textile Surfaces in Sport Shoe Designs
Gulas SB* and HM Imre
Istanbul Aydin University,Turkey
*Corresponding Author: Sinem Budun Gulas
Istanbul aydin university,Turkey
Tel: 905553575363
E-mail: sinembudun@aydin.edu.tr
Received: August 31, 2019 Accepted: September 16, 2020 Published: September 24, 2020
Citation: Gulas SB, Imre HM (2020) The Use of High Performance Textile Surfaces in Sport Shoe Designs. J Fashion Technol Textile Eng 8:4
Abstract
Today, the field of design is at a time when technology and integrated interdisciplinary design understanding is on the rise. Products that we carry with or on us such as clothes, shoes, accessories, etc. are designed by prioritizing the needs of the individual in the century and the element of comfort, which is one of these needs.Shoes, which have unique production forms and possibilities such as the intensity of manual labor, the expertise and skill required, the need for natural raw materials from past centuries, are at a different point from clothing as an industrial product that is in the fast productionconsumption cycle and takes its share primarily in developing production technologies.
In addition, the design of shoes is affected by the intellectual infrastructures and technologies used in the designs of clothes, moreover, it is designed to fit in a similar fashion circle in that it is fashionable. In a way, the shoes were rediscovered; As a design area open to innovative initiatives in the titles of ergonomics and surface properties, it cooperates mostly with textiles.
Advances in synthetic fiber technology over the past 50 years have made it possible to develop and manufacture high-performance textile surfaces.
These developments, which determine the future of the textile industry, have affected ergonomics and comfort in shoes. It can be said that the shoe design field, whose surface is made up of textile, progresses simultaneously with these developments, and thus the shoe design has started to have a wider material area.
In this study, high performance textile surfaces used as shoe upper materials were investigated.
Keywords:
Shoes, Shoe Design, Sports Shoes, Upper and Sole, High Performance Textile Surfaces
Introduction
The historical process, analizing the traditional practices together with creative and innovative developments, the use of extraordinary materials, new concepts and understandings created an evolution in the designs of shoes.
While the ongoing technology and the increasing interest of different disciplines to each other changed the structure in the fields of art and design. In the textile and shoe product design, new and different products, including design and technology, have shown themselves in many fields.
Shoe designers were searching for alternative surface materials so they started to use textile surfaces. Those textiles were created by using innovative materials in combination with technical features without damaging the structure of the foot.
Definition of Shoes
Designed and manufactured based on the need to protect the foot from external influences, the shoe not only protects the foot health but also expressed the personality and strength of the person.
Different materials, from fabric to leather, were used in footwear production, and they were adorned with different accessories, causing the position of people in society to become stronger. Today, it still continues its effect as a status indicator in the society.
Shoemakers, in the period from ancient times up to the 18th century, regarded the shoe as a product that covers only the foot without knowing its features. However, in the 19th century, shoe manufacturers realized that with the mechanization and the development of fashion, shoes could not be made without the knowledge of foot anatomy [1].
The importance of determining foot form, bone structure and measurements, and anatomical points has emerged in shoe production. Within the framework of these scientific studies, materials with high functionality started to be used in the sole, upper surface (upper) and accessories of the shoe.
Historical Development of Shoe Production
The basic need for shoes was used by the people with authority and power in various times and at various places with different qualities, as the status was determined throughout history [2].
The first human produced solutions by wrapping animal skins on their feet to provide easy walking but encountering problems with the durability of the leather they developed leather processing methods to make the leather firm and easy to shape. With this development, shoe making, one of the oldest crafts, has taken its place in life as a profession.
Along with the diversity of cultural characteristics, people have developed their own ways in shoe production, using their own textures, colors and forms in a wide variety of shoes within this cultural and geographical integrity. Among them are the ones forming the first's and those that continue to be used with the same strong forms today: sandals, loafers and sandalets.
With the establishment of the first shoe factory towards the end of the 18th century, the standardization process in shoe production began. The use of machinery and the development of sewing techniques in shoe production is one of the important results of the 19th century when sewing machines and technology started to develop. The rapid change that started in shoe production processes in 1875, when Good Year company invented the machine that could stitch up the upper and upper sole defined the start of the mass production date [3].
With the mechanization at the beginning of the 20th century, the methods and technology differences that emerged in the shoe manufacturing processes made shoe making easy and gave the shoe designers the opportunity to create models faster and in a shorter time.
Creating and diversifying new textures and forms in materials and design, and being more effective in comfort have transformed the shoe from an artisanal into an industrial product.
In the 20th century, while shoes emerged from the traditional production form and took place in the industry, they also provided a wide perspective to the designer [4].
Because of this mechanization, the period in which valuable fabrics and stones as ornaments, silk and brocade were used in handmade shoes ended. The period in which form and functionality gained importance in footwear and health the shoe industry came forward. Although making handmade shoes lasted until the middle of the 19th century and handmade shoes produced using leather and textile surfaces lost their power against the machine, the shoes made in a traditional way still exist but as personal designs. Today, thanks to the developments in textile, wearable technology has gained a trend to change the concept of sports and comfort.
Today's textiles are materials used in almost all areas and activities in daily life.
Shoe textiles are produced from a wide variety of fibers, available in different colors, knits and deniers. Typical denier for very light fabrics is 110D, 420D and 600D and are common in shoe fabrics. Shoe textiles can be in many fiber types, including cotton, wool, nylon, polyester, polypropylene, artificial silk, lycra and others. Each of them has its own appearance and physical properties .
High performance textiles developed for fibers, yarns, fabrics and applications with high added value functionality have become an important platform for innovations with technology [5]. High performance textile surfaces are used mainly in sport shoes in the shoe industry, in this way, products with high technical characteristics and performance are produced.
High Performance Textiles and Their Use in Shoe Designs
With the developing technology and the increasing interest of different disciplines is changing the structure of art and design. In the textile and shoe product design, new and different products containing design-technology have shown themselves in many fields.
Today, designers, who are dealing with a rapidly changing technology, innovative materials and different surface searches, have started to use textile surfaces, which are created as a result of a creative process by integrating them with technical features without damaging the structure of the foot.
The unity of design and art has expanded the field of science and interest and has established a bridge between disciplines. High performance textiles are beyond the properties expected from conventional textiles (heating, protection, etc.) and are textile materials with improved properties such as high strength and very high elasticity.
Although the terms high performance textiles and technical textiles are mixed together, the term technical textiles is mostly used in the fields of industry while the term high-performance textiles is used to refer to textiles used in daily life [6].
Smart Materials Are
Materials that can react internally to chemical or physical stimuli such as heat, electric current, pH, UV rays, humidity, stress, magnetic field etc, and these reactions can be adjusted according to the desired benefits to be obtained in some materials [7].
Smart materials and smart structures (or smart systems) should not be mixed up. Smart structures also perceive and respond to their environment and are not made of a single material.
Smart systems can contain smart materials but they can also be built using traditional technology.
Smart textiles, which are obtained by using smart materials in the production of textile products, are textile products with a special set of functions and performances.
These materials are textile materials that feel and respond to environmental stimuli such as electrical, chemical, mechanical and magnetical etc [8].
The difference that distinguishes smart textiles from traditional textiles is that they are active, passive and ultra active [9].
If the textile material is in the state of perceiving the effect or change it is exposed to, it is defined as passive, if it reacts to the effect or change it perceives, it is defined as smart textile in the active state, and if it is capable of adjusting its perception reaction according to environmental conditions, it is defined as a ultra smart textile product [10].
Smart textiles; due to these reactive features, which are used in the production of shoe upper and sole materials have increased functionality both technologically, aesthetically and visually.
Smart textiles; there are also studies where protection and functionality are at the forefront, which helps the leg muscles work more while walking, and is used in sneakers that show the speed you do while running.
Smart textiles are designed for sneakers. Most important topics are comfort, sustainability, flexibility and usability , Knitted structures are generally used in the production of textiles that gives balance of the body, the movement of the foot and the effects of the external environment in physical activities [11]. The development of knitting techniques currently in use is important for usability. Innovative and sustainable value-added projects in innovative shoe designs continue to develop continuously. While designing their designs, the designers strengthen the different features in the sole, insole or upper part of the shoe in terms of aesthetics, flexibility and comfort with technical studies one by one or in integrity.
Micropacer manufactured by Adidas in 1984 and Puma RS manufactured by Puma in 1985 are the first shoes with micro sensors and computer connections, however they could not find much place in the market due to their high prices in the period they were produced shown Figure 1 and Figure 2.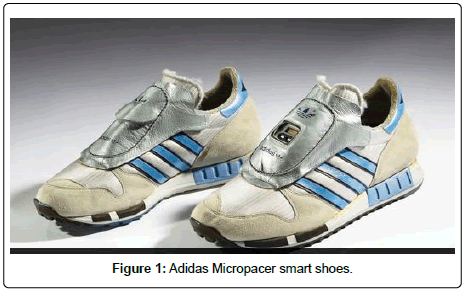 Figure 1: Adidas Micropacer smart shoes.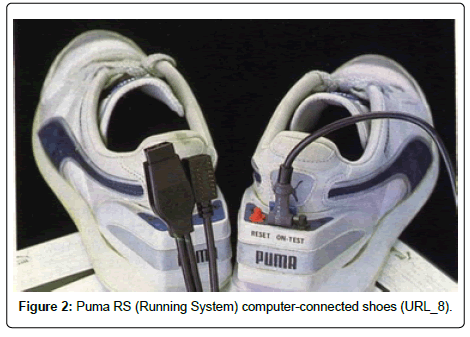 Figure 2: Puma RS (Running System) computer-connected shoes (URL_8).
The first smart shoes found on the market were launched by Adidas in 2004, and this pair of smart shoes was called '1'. This shoe: is a sneaker consisting of an electric motor, a microprocessor and a sensor integrated into the materials. These shoes can adjust their cushioning depending on which surface the user moves and how they run or walk [12]
Other technologies of '1' include the front adiPrene (the shock absorbing material used by Adidas on some shoes) for a responsive use, as well as a full upper (Upper) part for comfort and breathability shown in Figure 3.

Figure 3: Adidas 'The 1' smart sneakers.
In the light of these developments
Years after these two studies, in 2016, Nike produced the Nike Hyperadapt athletic shoe with a system called EARL (Electric Adaptable Reaction Lacing), which senses the wearer when he is put on the foot and adjusts the sole according to the shape of the foot and binds his own laces. Here, smart textiles are used with a smart structure shown in Figure 4.
The improved models of the Nike Adapt series are still available on the market today. The above-mentioned smart sneakers developed with a smart system continue to be developed nowedays. However, when the change in shoe designs from past to present is examined, it is seen that the improvement in sports shoe technology is mostly aimed at protecting the health of the user, increasing the comfort features and saving energy.
Figure 4: Nike Hyperadapt sneakers.
Technological innovations on Nike's marathon runners and the first prototypes of minimizing energy loss during the run showed successful results in this regard. As a result of the technical improvements made on the durability of the shoe, Eliud Kipchoge, a Kenyan marathon runner, who improved the performance by reducing the energy usage, used the Zoom Vaporfly 4% developed with the Nike Zoom X sole in the Berlin Marathon in 2018. The carbon fiber plate placed at the base stores energy when the foot lands on the ground and releases it when the foot is raised. Thanks to this carbon plate, the toe flexes less without putting too much force on the calves. The foam with a visco-elastic structure used as shoe sole material stores and recycles mechanical energy by compression. This stored energy is released during the run with the pushing power of the leg muscles shown in Figure 5 [13].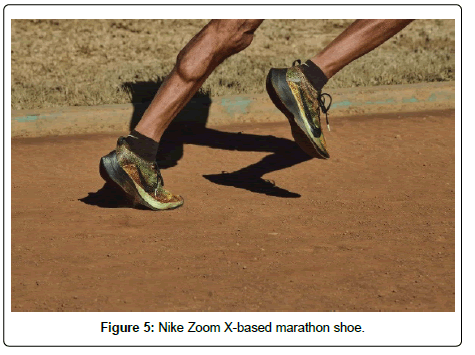 Figure 5: Nike Zoom X-based marathon shoe.
Nike has expanded its field of work with athletes by improving their work in the technical and functional areas. When the collections belonging to the brand are examined, in many collections such as FlyKnit, FlyEase, FlyWire, Metcon, LeBron, knitted fabrics with improved technical characteristics are used as shoe upper materials. Fabrics: It has functional features developed for the needs of shoes such as breathability, waterproofing, ultra lightness, heat dissipation, ultra flexibility etc. They provide these features with various combinations of polyester yarns they developed with their partners Shown in Figure 6 [14].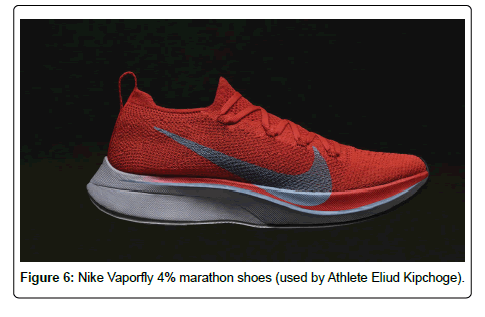 Figure 6: Nike Vaporfly 4% marathon shoes (used by Athlete Eliud Kipchoge).
The technical features and designs of the daily training and marathon shoes of Nike Vaporfly 4% shoes were studied differently. The designs prepared with one-piece, seamless knitting technique are used in the training of beginners and advanced runners. The reason for using knitted textile material in shoes is its better grip, lightness and breathability Figure 7. In Zoom Fly 3, which can be considered as a top model of Vaporfly and developed for daily use, VaporWeave fabric, which is produced with the aim of improving Flyknit, is used as upper material. VaporWeave is a rain / water proof fabric with very good breathability.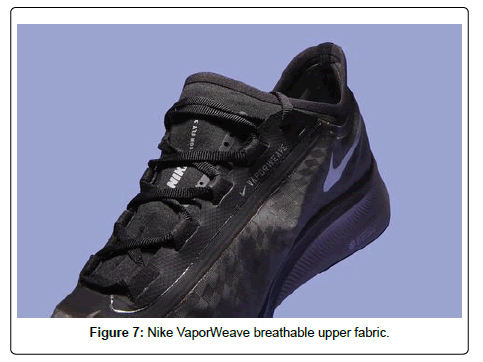 Figure 7: Nike VaporWeave breathable upper fabric.
In addition, the company for the latest model of the LeBron collection; they also developed a knitted fabric called 'Knitposit', which they obtained by using the textile surfaces that was used in two different models (LeBron15 and LeBron16) by combining it with a heat treatment and using a liquid polyurethane mixture. In this way, they obtained a surface that both softly wraps the foot and protects it against impacts Figure 8.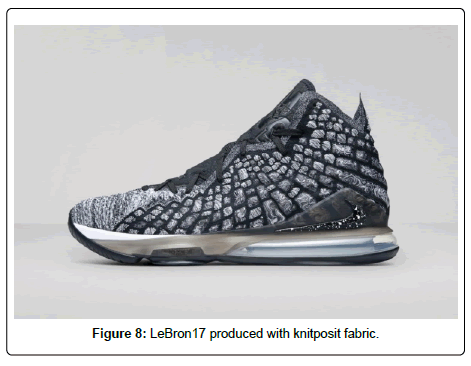 Figure 8: LeBron17 produced with knitposit fabric.
Similarly, Adidas has developed a knitted fabric called Primeknit for use as upper material. Thanks to Primeknit technology, the upper part of the sport shoes consisting of many parts can be produced as a single piece. Produced as a seamless single piece, this upper reduces both waste production and provides a light comfort that wraps all around the foot.
In 2010, Adidas company R&D group Astrid Lang and Stefan Tamm saw a glove made from a thermoplastic yarn using knitting technology during their visit to the 'Techtextil' fair in Frankfurt, Germany, and was also affected by the flexible structure of the surface. In order to work on how to use this technique in sports shoes, they gave priority to knitting technologies and knitting upper design studies with designer Alexander Taylor. Within this twelve month period after this research and study; They introduced at the 2012 London Olympics double sports shoes, which where made of primeknit knitted fabric, made of one-piece knitted fabric and without waste shown in Figure 9.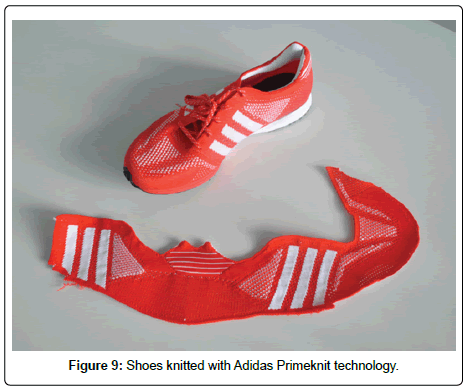 Figure 9: Shoes knitted with Adidas Primeknit technology.
Both Nike's Flyknit series and Adidas's Primeknit series are produced seamlessly on weft knitting machines owned by Stoll. However; warp knitting machine manufacturer Karl Mayer and seamless knitting machine manufacturer Santoni developed and launched shoe-making machines. American contemporary artist Tom Sach; Using Vectran fabric, which is one of the high performance textiles produced with different materials and surface forming techniques; He designed the moon boot prototype 'Nike Craft Lunar Underboot' for Nike shown in Figure 10. This boot, which is handcrafted, is produced using a special air cushioned sole and Vectran fabric. Designed in 2008, these shoes are designed for the aviation industry rather than athletes. Vectran is a high performance multi-filament yarn twisted from liquid crystal polymer (LCP). It is a hard fiber with high durability. The fiber, which is five times stronger and higher abrasion resistance than steel, has moisture absorption properties. The material, which can be in solid and molten form, is used in the industry at sea, military and aviation.
Figure 10: NikeCraft Lunar Underboot.
Nike also produced Zoom Victory Spike, the lightest running shoe, using Vectran shown in Figure 11.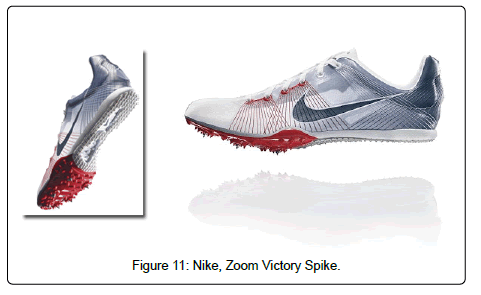 Figure 11: Nike, Zoom Victory Spike.
One of the major sports shoe brands, New Balance, also launched customizable knitted shoes in 2019. In the shoes consisting of onepiece knitted fabric upper like the similar ones; customers are allowed to create their own knitted shoe tops with color and text options and create a completely custom-made product shown in Figure 12.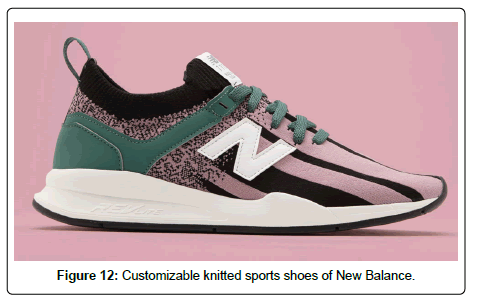 Figure 12: Customizable knitted sports shoes of New Balance.
In addition to all these, it is seen that almost all companies use Gore- Tex technology in their shoes. Gore-Tex is a waterproof, breathable membrane type. Gore-Tex, invented in 1969, is designed as a lightweight waterproof fabric that allows water vapor to pass through and can be used in all weather conditions. Companies use Gore-Tex membrane fabrics by combining them with their own products. It is preferred because of its flexible and self-recoverable structure and preventing creases and wrinkles on the upper part of the shoe . TULTEX and SPALDING companies, based in Japan, use DiapleX as a membrane for their shoes for water resistance, air permeability and moisture balance shown in Figure 13.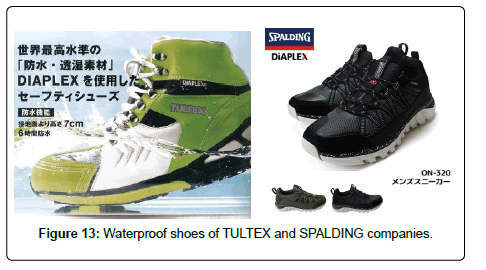 Figure 13: Waterproof shoes of TULTEX and SPALDING companies.
DiapleX® is a polyurethane based shape memory membrane and its surface structure and porosity changes according to the temperature changes on the surfaces it is coated with. With its solid molecular structure at low temperatures, it exhibits a structure that reduces heat transfer and increases water resistance. As the temperature increases, the molecular chain changes (micro-Brownian Movement) and its permeability properties increase [14].
Conclusion
In the mid-20th century, sport shoes, which separated from the mainstream shoe area and turned into high fashion, became a status symbol in their field. However; Especially, the improved properties of the shoes used by professional athletes directly affect the performance of the athletes, and the pursuit of high performance in sport shoes has increased. In the design of sport shoes, designers and material researchers continue their contributions to the industry with their interdisciplinary studies and studies on technological and functional products.
As innovative application areas of high performance textiles created with concepts such as textile, technology and design, designs and products with high functionality are integrated in shoe as well as in clothing design.
The products that will be designed with different surfaces and features will be able to make life easier by combining the production techniques that are rarely known or in the past according to the properties of the materials with new technologies. The fact that the designed surfaces can be aesthetically and technologically strong requires an interdisciplinary approach. Along with the technological developments, studies on the use of more constructive, comfortable use and environmentally sensitive materials in the design of sport shoes have accelerated and continues.
References