Market Analysis, Dent Health Curr Res Vol: 5 Issue: 4
Global Dental Science & Advanced Dentistry-2020 scheduled during March 23-24, 2020 Madrid, Spain
Amr Abozaid
Professor, Digital Smile Design, Tanta University, Egypt; E-mail: [email protected]
Market Analysis
Conference Series LLC Ltd welcomes all the participants from all over the world to attend 33rd International Conference on Dental Science & Advanced Dentistry which is going to be held in Madrid, Spain, during March 23-24, 2020. The theme of the esteemed event is "Advanced Dentistry for today's lifestyle" which will bring together Dentists, Dental professional, Dental Hygienists, Dental Students, Dental researchers, Dental Educators, Dental Business Leaders etc. from all over the world who are engaged in the field of Dentistry.
Conference Series LLC Ltd organizes 3000+ global events in a calendar year which includes International Conferences, Workshops, Exhibitions, and Symposia in all the important disciplines like Clinical, Medical Pharmaceutical, Management, Engineering etc.
What's New?
Advanced Dentistry Conference-2020 includes international attendee workshops, lectures, and exhibitions, poster presentations including a designated registration area, a refreshment break, and gala lunch. Participants can join the Advanced Dentistry Conference 2020 as an international member to receive special benefits on registration packages. So come and join leading experts and eminent professionals to keep up with the pace of modern developing dentistry world will continue to in the future.
Target Audience:
 Dental Surgeons
 Principal Dentist's
 Dental Nurses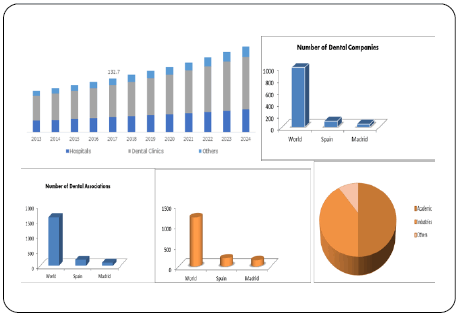  Orthodontists
 Periodontics
 Dentists
 Dental House Officers
 Dental and Oral Health Researchers, Faculty and Students
 Dental and Oral Health Associations, Societies and Universities
 Dental or Oral Hygienists & Therapists
 Dental Treatment Coordinators
 Dental Partners or Owners
 Dental Wholesalers, Dealers and Distributors
 Manufacturing Medical Devices Companies
 Dental Business/Practice Managers
Potential Participants: Advanced Dentistry Conference-2020 welcomes attendees from all universities, dental clinics, dental companies etc. to share their experiences on all aspects of this rapidly expanding stream and thereby, providing a showcase of the latest research and provide a better health care to the world.
Dentistry, also known as Dental and Oral Medicine, is a branch of medicine that consists of the study, diagnosis, prevention, and treatment of diseases, disorders, and conditions of the oral cavity, commonly in the dentition but also the oral mucosa, and of adjacent and related structures and tissues, particularly in the maxillofacial (jaw and facial) area. Although primarily associated with teeth among the general public, the field of dentistry or dental medicine is not limited to teeth but includes other aspects of the craniofacial complex including the temporom and ibular joint and other supporting, muscular, lymphatic, nervous, vascular, and anatomical structures. Dentistry is often also understood to subsume the now largely defunct medical specialty of stomatology (the study of the mouth and its disorders and diseases) for which reason the two terms are used interchangeably in certain regions.
Dental Services Market Definition:
The dental services market consists of sales of dental services and related goods by entities (organizations, sole traders and partnerships) that provide general dentistry, oral surgeries and orthodontics and prosthodontic services. This industry comprises establishments of licensed health practitioners having the degree of D.M.D. – Doctor of Dental Medicine, D.D.S. – Doctor of Dental Surgery, or D.Sc. – Doctor of Dental Science. Dentists are health practitioners who operate private or group practices in their own premises or in other facilities such as hospitals or health maintenance organization (HMO) medical centers. They provide dental (tooth and gum) preventive, cosmetic maintenance and/or emergency care. They might also specialize in a single field of dentistry.
Dental Services Market Size:
The global dental services market reached a value of nearly $436.2 billion in 2018, having grown at a compound annual growth rate (CAGR) of 7.4% since 2014, and is expected to grow at a CAGR of 9.6% to nearly $629.3 billion by 2022. Growth in the historic period resulted from favorable government initiatives, aging populations, and emerging markets growth. Factors that negatively affected growth in the historic period were unqualified man power, limited coverage for dental services, and weak wage growth in developed countries.
Going forward, rising demand for cosmetic dentistry, growing dental tourism, increasing popularity of franchise dentistry, and technological advances will drive growth. Factors that could hinder the growth of the dental services market in the future include increasing costs of dental procedures, rising interest rates, and stringent government regulations.
Dental Services Market Drivers:
The aging population profile of most countries contributed to the growth of the dental services market. During the historic period, the number of people globally over the age of 65 grew from below 450 million to 601 million, an increase of 33%, according to estimates based on Population Reference Bureau data. Dental issues such as xerostomia, periodontal diseases, and dry mouth are common among the geriatric population. The increase in the size of aging population has increased the patient pool with dental disorders such as periodontal disease, plaque, mouth cancer, tooth decay denture-related problems and soft tissue problems. In 2013, it was estimated that $111 billion were spent on dental services in the USA, and older adults spent more than any other age group on dental care with an average of $800 per person. Moreover, in Australia, 42% of people with natural teeth and aged 65 or above wore dentures. Increased demand for dental services from older populations drove the market in the historic period.
Dental Market Restraints:
Globally, the health care insurance provided by the governments cover only basic dentals services. Dental procedures such as dental implants, root canals, tooth bonding are expensive for individuals, forcing them to evade dental care even in case of uncovered dental issues. For instance, a study showed that a patient's expenditure on dental care was paid from a large portion of their disposable incomes. Medications or drugs, inpatient care and laboratory tests increased the cost burden, forcing them to choose between oral health care and basic amenities. Lack of dental coverage discouraged people from availing dental services such as dental implants surgery, which are comparatively expensive, negatively influencing the market growth in the historic period.
Dental Services Market Trends:
The dental services industry is experiencing a change in its delivery model through dental service organizations or dental support organizations (DSOs) giving rise to more corporate or group practices. DSOs are independent business support centers that contract with dental services providers and provide critical business management and support to dental practices, including non-clinical operations. The DSOs are facilitating more in-house treatments such as orthodontics, endodontic and oral maxillofacial surgery instead of being referred to a separate specialist. Group practices provide improved funding for infrastructure, equipment and expenses associated with hiring specialists. According to the American Dental Association (ADA), in the USA, as of 2017, nearly 16.3% of the dentists were affiliated with dental service organizations.
Opportunities and Recommendations in the Dental Services Market:
Opportunities – The top opportunities in the global dental services market will arise in the general dentistry segment, which will gain $121.86 billion of global annual sales by 2022. The dental services market size will gain the most in China at $56.49 billion. Market-trend-based strategies for the dental services market include collaborating with DSOs (dental service organizations) to take advantage of group service structures, adopting new technologies to deliver safer, precise and less painful dental services, entering into collaborations and mergers with dental services chains to stay relevant in the market, and expanding operations to low cost emerging economies.
Dental Services Market Segmentation:
The dental services market is segmented by type of service, by type of procedure and by geography.
By Type of Service-
The dental services market can be segmented by type of service
a) General Dentistry
b) Oral Surgery
c) Orthodontics and Prosthodontics
General dentistry was the largest segment of the dental services market by type of service in 2018 at 68.9%. The orthodontics and prosthodontics market is expected to be the fastest-growing segment going forward at a CAGR of 11.8%.
General Dentistry Is Further Segmented By Type of Service-
a) Restorative Services
b) Preventive Services
c) Diagnostic Services
d) Non-Surgical Endodontic Services
Restorative services were the largest segment of the general dentistry market by type of service in 2018 at 38.3%.
Orthodontics and Prosthodontics Is Further Segmented By Type of Service-
a) Orthodontics
b) Prosthodontics
Orthodontics was the largest segment of the orthodontics and prosthodontics market by type of service in 2018 at 52.5%.
By Type of Procedure -
The dental services market can be segmented by type of procedure
a) Cosmetic Dentistry
b) Non-cosmetic Dentistry
Non-cosmetic dentistry was the largest segment of the dental services market by type of procedure in 2018 at 94%. The cosmetic dentistry market is expected to be the fastest- growing segment going forward at a CAGR of 10.2%.
By Geography -
North America, USA, Western Europe, UK, Germany, France, Spain, Italy, Asia Pacific, China,, Japan, India, Australia, Eastern Europe, Russia, South America, Brazil, Middle East, Africa, North America was the largest market for dental services, accounting for 35.3% of the global market in 2018. It was followed by Asia-Pacific, Western Europe and then the other regions. Going forward, the fastest-growing regions in the dental services market will be Asia-Pacific and Africa. Dental Services Competitive Landscape
Advanced Dentistry 2020 invites participants from all leading clinics, universities, clinical research institutions and dental companies to share their research experiences on all aspects of this rapidly expanding stream and thereby, providing a showcase of the latest research and provide a better health care to the world. It is also designed for practicing dentists, nurses, physicians in training and other oral healthcare professionals interested in the latest advances and techniques in the field. Another segment of participants is Dental researchers, Dental educators, Clinical organizations, Educational institutes, and Business leaders in the health sector worldwide.
Market analysis:
Global Dentistry Market 2019 Industry Research Report is a professional and in-depth study on the current state of the Global Dentistry industry. This report studies Global Dentistry in Global market, especially in North America, China, Europe, Southeast Asia, Japan and India with production, revenue, consumption, import and export in these regions, from 2014 to 2019, and forecast to 2025.
Target Audience:
Professors, Dentists, Researchers, Clinicians, Educators, Marketing, and Students from Academia in the study of Restorative Dentistry and Prosthodontics
o Academic-50%
o Industries-40%
o Others-10%
Major Competitors are:
o National Health Service
o The British United Provident Association Limited
o Integrated Dental Holdings
o Aspen Dental Management Inc.
o Abano Healthcare Group Ltd.
o Other Competitors Include:
o Q & M Dental Group (Singapore) Limited
o InterDent, Inc.
o Healthway Medical Corporation Limited
o Clove Dental
o Coast Dental Services
o Birner Dental Management Services, Inc.
o Brighter Dental Care
o German Dental Clinic Ltd
o Centre for Dentistry
o Colosseum Dental UK (CDUK)
o Genix Healthcare
o Alpha Dental Group
o Community Dental Services
o Nationwide Healthcare Providers Limited
o Portman Dental Care
o My Dentist
o Axiss Dental
o Apollo White Dental
o Smile Kraft
o Dentistree
o Bybo Dental
o Arrail Group
o Keen Dental
o Dazhong Dental
o C.K.J Professional Dental
o RYO Dental Clinic
o Tokyo Ambassador Dental Office
o Hitomi Dental Office
o Yamate Dental Clinic
o United Dental Office
o Daikanyama Dental Clinic
o Reiko Dental Clinic
o Bupa Dental Corporation
o Maven Dental Group
o No Gaps Dental
o Pacific Smiles
o Huamei Dental
o Q&M Dental Holdings
o U-dental
o Jiamei Dental
o Yafei Dental
o My Family Dentist
o Partha Dental
o Denty`s Dental Care
o Motoazabu Hills Dental Clinic
o Hatada Dental Clinic
o Dental Office OC3 Hibiya
o American Dental Center
o European Medical Center
o American Medical Center
o German Dental Center
o French Dental Clinic
o Exclusive dental studio
o Dental Treatment Center
o Odontoclinic
o The Dental Clinic & GT Concept Asociados
o Smiles Peru - Dental Health
o Drs. Pelcman Practice
o Al Muhaidib
o Avicena Centers
o Cham Clinic
o Dima Dental Center
o FRB Dental Clinic
o Kadoon Clinic
o Sigal Dental Clinic
o Star Smile Dental Center
o The Dental Lounge
o Ilham Dental Clinic
o The Dental House
o Helio Dental Clinic
o Maurice Dental Clinic
o Shalash Dental and Implant Center
o Royal Dental Care
o Elite Smile Dental Clinic
o Ultra Dental Care
o Dental Studio
o Smile360
o Bethel Dental Clinic
o Bona Dental Clinic
o Rainbow Dental Clinic
o Rophe Dental Clinic