Market Analysis, Dhcr Vol: 6 Issue: 1
Market Analysis Report of Dental Management 2020
Dirk Schreckenbach
Department of Naturopathy, Karlstrasse 2, Saarland University, 66424 Homburg / Saar, Germany, E-mail: [email protected]
Keywords:
Market Analysis
Market Analysis
With the coordination of Organizing Committee, the conference extends a warm invitation to attend the 35th International Conference on Dental and Oral Health which focuses on the theme "Dentistry: Vibrating smiles for healthy lifestyle" which will be held from June 15-16, 2020 Dubai, UAE. It assembles the significant and whole mix of dental specialist, dental surgeons and pioneers both from the academic network and industry over the globe to exchange their knowledge, insight, and research to make a world class Dental and Oral Health Meeting. Its aims to accomplish the targeted scientific sessions and recent advancements in the field of dentistry.
ME Conferences organizes a 3000+ Global Events with over 600+ Conferences, 1200+ Symposiums and 1200+ Workshops in USA, Europe & Asia with support from 1000 more scientific societies and publishes 700+ Open access journals which contain over 30000 eminent personalities, reputed scientists as editorial board members.
Dentistry cover a wide range of research on the evaluation, diagnosis, prevention, and treatment of disorders, diseases and conditions of the soft and hard tissues of the jaw, maxillofacial area, cavity, and the adjacent and associated structures and their impact on the human body. The discipline of research on oral health and dental management has undergoing changes in range, methods, instrumentation and technology which is propelled by increased awareness of quality care in dental health and advanced researches in the field of dentistry. The field of restorative dentistry, orthodontics and endodontics is evolving at a rapid pace, with the introduction of several materials, instruments, and equipment's. However, there is minimum information of their relevance of dental health in clinical practice. Dentistry is the area of medical practice that concerns the examination observation and treatment of diseases, disorders and conditions of the oral cavity, maxillofacial area and the adjacent and associated structures and their impact on the human body. In addition to being a primary health concern, Dentistry is increasingly widely considered necessary for overall health. Doctors who practice dentistry are known as dentists. The dentist's supporting team aids in providing oral health services, which includes dental assistants, dental hygienists, dental technicians, and dental therapists. Dentistry includes essential practices related to the oral cavity.
Scope and Importance:
Dental implant technology has expanded greatly over the past few decades, allowing for more cost-effective techniques. Often, when a patient loses teeth due to disease or trauma, bone loss results that make it impossible to use dentures or dental implants. The dental implants and prosthetics market are currently the highest valued market in the dentistry sector reasons being population of cosmetic dentistry, USD 8.67 billion in 2016 and is projected to reach USD 15.90 billion by 2025, growing at a CAGR of 6.97% from 2017 to 2025. To tackle this problem, bone grafting as this is a surgical procedure that replaces bone, is often used to serve as a support for dental implants and replacement teeth. Frequently titanium mesh is used as a tent over the bone graft to support the graft's shape and volume while the growth of new bone. The global dental practice management software market is expected to reach a value of USD 1.59 billion by 2024. The growth of the market is attributed to the increasing geriatric population along with expected increase in oral healthcare expenditure. Development of oral care and dentistry offers a potential boost to dental anesthetics due to the demand from the patients for painless operations. Dental anesthetics has steadily gained widespread acceptance as a safe and effective minimally invasive procedure. Healthcare providers around the globe opt for dental anesthetics as a preferred option while treating a wide range of injuries and disorders.
With the increasing demand for nonsurgical periodontal therapy (NSPT) procedures around the world are taking steps to improve the treatment and operating procedures escalating the demand for dental anesthetics. Lidocaine is the most commonly used dental anesthetics in dental surgeries and procedures. Leading market players are developing cost-effective and painless administration of anesthetics, which boosts the dental anesthetics market. The global dental anesthetics market is expected to witness an introduction to high quality and efficient products in the upcoming years.
Development of advanced dental anesthetics has enabled healthcare professionals to perform complicated surgeries without compromising patient's preference for minimal pain. Innovation in dental anesthetics has allowed dental surgeons to treat conditions that were once considered difficult to treat with traditional surgeries. The increasing level of awareness regarding effective and better dental treatment procedures has increased the demand for dental anesthetics. Demand for practice management services is anticipated to grow continuously due to rise in aging people and increase in oral healthcare expenditure. For instance, according to the U.S. Census Bureau's International Data Base, the population of 45 year and older individuals is expected to grow by about 12% between 2015 and 2025. However, the total U.S. population will grow by about 8% in 2015 to 2025. Furthermore, expected increase in oral health insurance coverage and government initiatives could drive the industry during the forecast period.
Usage of various modules increases the productivity and efficiency of dentists. Furthermore, technological advancements in the field and growing investments by companies in emerging geographical areas are expected to propel the industry. Integrated software with the features of appointment scheduling, reminder service, perio charting, tooth charting, payment, electronic health records, and more increases the demand of these products as they help streamline dental practice. A unique model is customized for each study. Gathered information for technology landscape, market dynamics, application development and pricing trends is fed into the model and analyzed simultaneously. These factors are studied on a comparative basis, and their impact over the forecast period is quantified with the help of correlation, regression and time series analysis. Market projecting is performed via a combination of economic tools, technological analysis, and industry experience and domain expertise. Restorative dentistry includes integrated management and diagnosis of teeth diseases and their supporting structures for the rehabilitation of the dentition to functional and aesthetic requirements of the individual. The global market value of Restorative Dentistry was valued at USD 14.02 billion in 2016 and is forecasted to reach USD 23.90 billion by 2025, growing at a CAGR of 6.1% from 2017 to 2025. Rapidly increasing dental awareness campaigns has been witnessed as a trend gaining significant traction in dental services market since the recent past. Tie-ups between print media and visual media for supporting promotion of importance of dental health checkup are expected to create significant growth avenues for dental services market.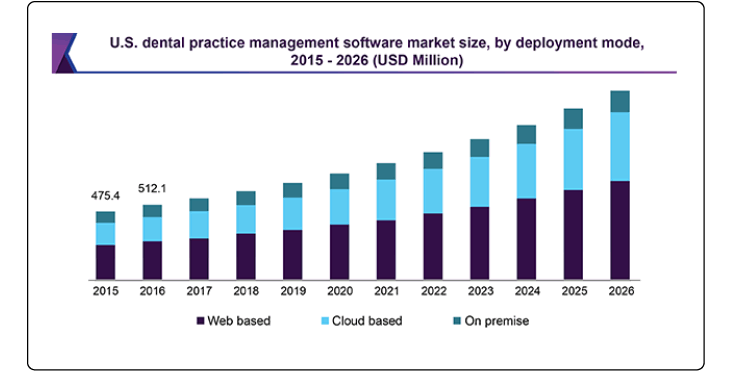 The global market rate of cosmetic dentistry products includes 10.5% of dental products, 29.4% of dental and bridges, 0.86% of orthodontics and 53.3% of other products.

Bahruddin Thalib Hasanuddin will be taking privilege of felicitating organizing committee member. With the support of organizing committee, ME Conferences is organizing the upcoming event. We are honoured to schedule our next series "35th International Conference on Dental and Oral Health" during June 15-16, 2020 at Dubai, UAE which will be revolving around the theme "Dentistry: Vibrating Smiles for healthy lifestyle".
Contact Details
Stella James
Program Manager | Dental Management 2020
Send a mail to [email protected]
Phone No.: +12013805561
WhatsApp No.: +447452259145