Market Analysis, Prensa Med Argent Vol: 105 Issue: 6
International Conference on Critical Care and Emergency Medicine
Hamid Yahya Husain
Editor-in-Chief, Professor, Health Affairs Department, Dubai Health Authority, UAE, E-mail: Hussainh569@gmail.com
Keywords:
La Prensa Medica
Critical care is present focus of research in medicinal research. Critical Care is also known as intensive care. Critical care isn't characterized by location; however it might be practiced in an assortment of settings including hospital-based facility, emergency care centres, medical prescription units, emergency vehicles, or by means of telemedicine. Emergency prescription experts give valuable clinical and leadership services to the emergency department. For the care and treatment of acutely ill or injured patients who need immediate medical attention, emergency medicine act as a therapeutic claim. This Research report analyses present and future strategies within various segments of the emergency medical services & ambulance market such as transportation equipment, blood and haemorrhage control devices, equipment used for burn care, diagnostics and infection control equipment, and cardiac, respiratory and hypothermia equipment. It also analyses each market segment and its applications, regulatory environment, technology, market projections and market shares.
Scope and importance:
Critical care depends on the knowledge and aptitudes to diagnose disease and injury. The patients of all age groups can be affected in an acute phase. Emergency physicians treat a large number of patients and decide according to their conditions in most of the modern emergency departments. This has a wide scope with no boundaries of organ, system or disease pattern. Emergency medicine shares with family medicine the uniqueness of seeing all patients regardless of age, gender or any specifications.
The scope study of this report includes a key market analysis, market drivers, industry constraints, competitive developments and market trends. Research analyses each market segment and its applications, regulatory environment, technology, market projections and market shares. A complete geographical analysis of the market is also presented in the report. The emerging market for emergency medicine and ambulatory includes countries such as India, China, Japan, Korea, Taiwan, Canada, Africa, Australia and New Zealand. Profiles of key market players are also covered in this report.
Dubai is a global city and business hub of the Middle East. It is a city known for luxury shopping, ultramodern architecture and a lively nightlife scene. It attracts the world's attention through large construction projects and sports events, in particular the world's tallest buildings. Dubai's population has consistently grown by five percent over the past year. However, what might come as a surprise to many people is that a little over three-quarters of Abu Dhabi's population is male.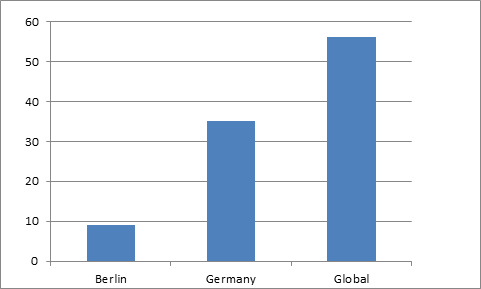 Dubai has many blissful Research Institutes and Medical Centers for the welfare of the being. Research Institutes and Medical Centres at Dubai, UAE acknowledges the strength and clinical aspects of Research and Development in the Field of Medicine.
Dubai Harvard Foundation for Medical Research, UAE attracts the best training, research, and health care practices to Dubai, the Gulf and Middle East Region. The scope for research is broad, and will take full advantage of the extensive global network of expert faculty, researchers and educators at Harvard Medical School, Harvard University and other counterparts in the Middle East.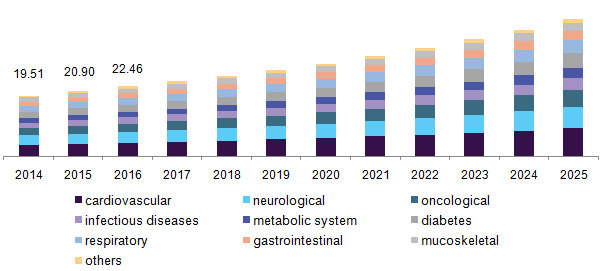 Related Societies
USA
American Academy of Physical Medicine & Rehabilitation (AAPMR), American Physical Therapy Association (APTA), American Occupational Therapy Association, Centre for Psychiatric Rehabilitation, Hospice Foundation of America, Hospice Patients Alliance Inc., Life Options Rehabilitation Program, National Hospice and Palliative Care Organization, National Rehabilitation Association, National Rehabilitation Information Centre, National Institute on Disability and Rehabilitation Research, National Institute for Rehabilitation Engineering, National Spinal Cord Injury Association, International Association of Rehabilitation Professionals, Canadian Physiotherapy Association, Ontario Physiotherapy Association, Illinois Physical Therapy Association, Pennsylvania Physical Therapy Association, Texas Physical Therapy Association, The California Society of Physical medicine and Rehabilitation, National Institute on Disability, Independent Living, and Rehabilitation Research.
EUROPE
European Society of Physical and Rehabilitation Medicine, European Federation of Sports Medicine Associations, The European Society for Shoulder and Elbow Rehabilitation, European Academy of Rehabilitation Medicine, The Veterinary European Physical Therapy and Rehabilitation Association, European Congress on Neurorehabilitation, Austrian Physiotherapy Association, Physical Therapy in Belgium, Croatian Council of Physiotherapists, Association of Danish Physiotherapists, French Federation of Physiotherapists, Deutscher Verband fuer Physiotherapie, Chamber of Physiotherapists of Kosovo, Polish Society of Physiotherapy, Spanish Association of Physiotherapists, Chartered Society of Physiotherapists, Georgian Association of Physical Therapy and Rehabilitation, PanHellenic Physiotherapists' Association, Icelandic Physiotherapy Association, Koninklijk Nederlands Genootschap Voor Fysiotherapie, Slovenian Association of Physiotherapists, Schweizer Physiotherapie Verband, Ukrainian Association of Physical Therapy.
MIDDLE EAST REGIONS
Bahrain Physical Therapy Association, Cyprus Society of Physical & Rehabilitation Medicine, Egyptian Society of Rheumatology and Rehabilitation, Order of Physiotherapists in Lebanon, Israeli Association of Physiotherapists, Jordanian Physiotherapy Society, Kuwaiti Physical Therapy Association, Saudi Physical Therapy Association, Iranian Society of Physical Medicine and Rehabilitation, Syrian Physical Therapy Association, Turkish Physiotherapy Association, Emirates Physiotherapy Society, Cyprus Association of Physiotherapists, Jordanian Society of Physical Medicine and Rehabilitation, Physical and Rehabilitation Medicine Physicians Club of Qatar, Saudi Arabian Society for Physical & Rehabilitation Medicine, Türkiye Fiziksel Tıp ve Rehabilitasyon Derneği.
ASIA-PACIFIC REGIONS
Australasian Faculty of Rehabilitation Medicine, Bangladesh Association of PM&R, Cambodian physical Therapy Association, Hong Kong Physiotherapy Association, Japanese Association of Rehabilitation Medicine, Malaysian Association of Rehabilitation Physicians, Indian Association of Physical Medicine and Rehabilitation, Nepal Physiotherapy Association, Physiotherapy New Zealand, Society of Rehabilitation Medicine–Singapore, Sri Lanka society of Physiotherapy, Physical Therapy Association of Thailand, Chinese Association of Rehabilitation Medicine, Chinese Society of Physical Medicine and Rehabilitation of Chinese Medical Association, Indonesian Society of Physical Medicine and Rehabilitation
Why Dubai?
Dubai is the Largest and most populous city in UAE and is a part of the seven emirates of United Arab Emirates. Dubai is a well-known place for Human wellbeing, training and educational qualities. Dubai also sports variety of tourist attractions like Burj Khalifa, Palm Islands, etc. Dubai also houses various rehabilitation centres and hospitals making it an ideal place for the conference.
List of Rehabilitation Hospitals in Dubai
• Korehab Clinic FZ LLC - Rehabilitation Center & Physiotherapy Clinic in Dubai
• nmc Re'aya - Showroom for Rehabilitation and Medical Consumables and Equipment's Products
• Taiy Pradit Physical Medicine and Rehabilitation Center • Emirates Hospitals Rehabilitation and Homecare Services
• Mirdif Center for Physiotherapy & Rehabilitation
• Burjeel Hospital for Advanced Surgery
• HOPE Abilitation Medical Center
• Mediclinic Hospitals
List of Rehabilitation Hospitals in the World
• Shirley Ryan Ability Lab
• Kessler Institute for Rehabilitation
• Spaulding Rehabilitation Hospital
• TIRR Memorial Hermann
• University of Washington Medical Centre
• Mayo Clinic
• Rusk Institute
• Craig Hospital
• Shepherd Centre
• Moss Rehab
• New York-Presbyterian Hospital
• UPMC Presbyterian Shadyside
List of Rehabilitation Companies in Dubai
Mobility
• Zahwari
• JKR International
• NMC Re'aya
• Physiomed
List of Rehabilitation Companies in the World
• AlterG Inc.
• Ekso Bionics
• Hocoma
• Interactive Motion Technologies
• Bioxtreme Robotics Rehabilitation
• Kinestica
• Kinova
• MediTouch
• Rehab-Robotics
• Touch Bionics
List of Rehabilitation Universities in Dubai
• Mohammed Bin Rashid University of Medicine and Health Sciences
• Korehab Clinic FZ LLC - Rehabilitation Center & Physiotherapy Clinic in Dubai
• College of Health Sciences
• College of Medicine, University of Sharjah
• Diversified Integrated Sports Clinic – DHCC
• Mirdif Center for Physiotherapy & Rehabilitation
List of Rehabilitation Universities in the World
• Johns Hopkins University
• University of Oxford
• Harvard University
• Monash University
• University of Queensland
• Cambridge University
• Stanford University
• University of Cape Town
• Yale University
• Imperial College
• Ain Shams University