About the Journal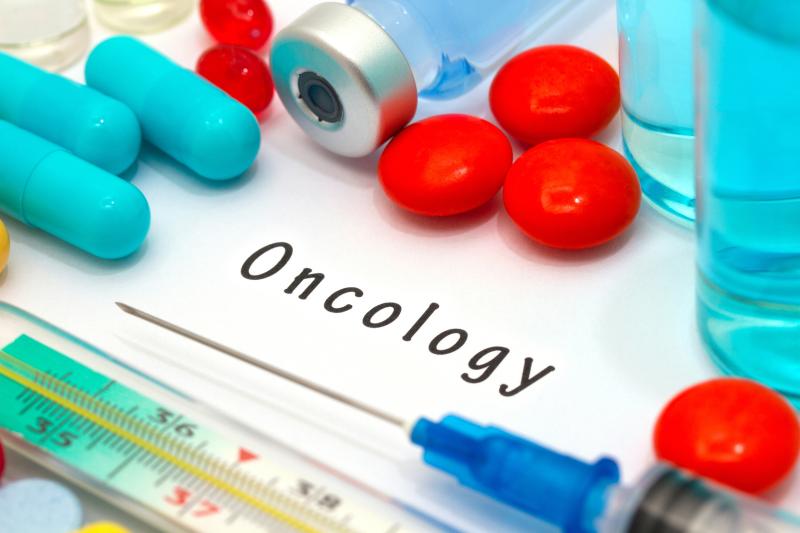 Clinical Oncology: Case Reports Journal is essential reading for all those with an active interest in the treatment of cancer. Its multidisciplinary approach keeps readers up to date with the developments in their own as well as related fields. The Journal focuses on all types of malignant disease and therapy such as pathology, diagnosis, therapy including radiotherapy, and systemic treatment.
Clinical Oncology: Case Reports Journal welcomes all cancer surgeons, radiation oncologists, medical oncologists, gynaecologic oncologist, and paediatric oncologists. Each issue is carefully selected to provide a combination of high quality original research, informative case reports and state-of-the-art reviews. The Journal encompasses multi-dimensional research related to Chemotherapy, immunotherapy, Tumortherapy, Radiation oncology, surgical oncology, Neoplasms, Radiotherapy, Biomarkers, Carcinogenesis, and all other issues related to Oncology.
The journal accepts original and high quality research and reviews on all aspects of oncology including carcinogenesis, metastasis, epidemiology, chemotherapy and viral oncology as case reports. All articles are peer reviewed and published under the guidance of our Editorial Board members.
The Editorial Manager System helps in maintaining the quality of the peer review process and provides easy access to the authors to track the process of manuscript evaluation and publication in an automated way. All the submitted manuscripts undergo peer review by the subject matter experts under the supervision of the Editor-in-Chief or assigned Editorial committee member of the Journal of Clinical Oncology: Case Reports. Approval of at least two independent reviewers and the editor is mandatory for the acceptance of the manuscript for publication.
Submit your manuscripts directly in Editorial Tracking system: https://www.scholarscentral.org/submissions/clinical-oncology-case-reports.html
Carcinogenesis
Lymohoma
Neoplasm
Chemotherapy
Immunotherapies
Radiation Oncolgy
Tumor Immunity
Liver Oncology
Cancer Therapy
Carcinogenesis
Carcinogenesis, also called oncogenesis or tumorigenesis, is the development of a cancer, whereby normal cells are converted into cancer cells. The development is characterized by changes at the cellular, genetic, and epigenetic levels and abnormal cell division. Cell division is a physiological manner that happens in nearly all tissues and below a variety of circumstances. Normally stability among between proliferation and programmed cell death, within the form of apoptosis, is maintained to ensure the integrity of tissues and organs.
Lymphoma
Cancer happens while there is an uncontrolled growth of extraordinary cells that thrive and spread rather than dying as they would inside the life cycle of a normal cell. Lymphoma is cancer that begins in the white blood cells or lymphocytes. Lymphatic cancers are categorised by the type of immune cells affected. There are two important types of Lymphatic cancers are Hodgkin and non-Hodgkin. Within those, there are many subtypes.
Neoplasm
Neoplasm is an abnormal growth of tissue, which if it forms a mass, is commonly called a tumor. This abnormal growth (neoplasia) generally but no longer usually forms a mass. ICD-10 classifies neoplasms into four essential groups: benign neoplasms, in situ neoplasms, malignant neoplasms, and neoplasms of unsure or unknown behaviour. Malignant neoplasms are also virtually referred to as cancers and are the point of interest of oncology.
Chemotherapy
Chemotherapy is a category of cancer treatment that makes use of one or extra anti-cancer drugs (chemotherapeutic agents) Chemotherapy can be given with a curative intent (which nearly constantly involves combos of medication), or it could aim to prolong life or to reduce signs and symptoms (palliative chemotherapy). Chemotherapy is one of the fundamental classes of the scientific discipline particularly committed to pharmacotherapy for most cancers, which is referred to as scientific oncology .
Immunotherapies
Immunotherapy is the "treatment of ailment by using inducing, enhancing, or suppressing an immune reaction". Immunotherapies designed to elicit or expand an immune response are categorised as activation immunotherapies, at the same time as immunotherapies that lessen or suppress are categorised as suppression immunotherapies.
Radiation oncology
The area of radiation oncology covers the integration of radiation remedy into multimodal treatment approaches. Radiation Oncology gives an open access forum to discussion board for researchers and clinicians involved in the management and treatment of cancer patients, bringing collectively the contemporary studies and advances inside the field. Advances in treatment technology, in addition to advanced know-how of the underlying biological resistance mechanisms, will further strengthen the role of radiation oncology.
Tumor Immunity
The immune response to foreign antigens consists of humoral and cellular mechanisms. Most of the humoral responses cannot prevent tumor growth. However, effector cells, such as T cells, macrophages, and natural killer cells, have relatively effective tumoricidal abilities.
Liver Oncology
Liver cancer is the cancer that originates in the liver. Since liver is made up of different types of cells, several types of tumors may form there. Some of them may be benign and some are cancerous and can spread to other parts of the body. These tumors have different causes and are treated differently.
CancerTherapy
Cancer Therapy is an ever-increasing array of tools at the disposal of clinicians in their treatment of this disease. However, cancer is a tough opponent in this battle, and current treatments, which typically include radiotherapy, chemotherapy and surgery, are not often enough to rid the patient of his or her cancer. Cancer cells can become resistant to the treatments directed at them, and overcoming this drug resistance is an important research focus.