Awards 2020, Vol: 7 Issue: 3
World Experts gathering 20th World Congress on Advances in Pharmaceutical Sciences (Award 2020)
Isaac Bruce
Prof and Head of the Pharmaceutical Sciences Department, University of Libya, Libya, E-mail: isaacbruce.antibio@gmail.com
The most anticipated Pharma event in the world and you're welcome to attend 20th World Congress on Advances in Pharmaceutical Sciences scheduled during September 24-25, 2020 at Singapore which includes prompt keynote presentations, Oral talks, Poster presentations and Exhibitions. This strategic conference will provide in-depth presentations and interactive sessions, for the possibility to network with like-minded professionals and discuss how to overcome the current challenges in pharmaceutical product synthesis and product development. The focus this year will be on the latest advancements, research and development to inspect the challenges in Pharmaceutical Sciences, Clinical Research and related areas. Pharma Sci 2020 is a specially designed cluster of all Pharma conferences. The main theme of this Pharma conference is "Latest Discoveries in Pharmaceutical Sciences" which covers a wide range of critically important sessions.
Expert Level (Scientific Service Achievement Award)
This award is to recognize the experts in the field of Pharmaceutical Sciences by the contribution towards their research work and developments. The receiver of this award should have a dedicated obsession and should take initiative in researching the recent trends and developments towards Pharmaceutical Sciences.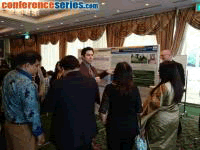 Professional Level (The Research Contribution Award)
Award for Research Contribution recognizes outstanding peer reviewed research in Pharmaceutical Sciences. It can be individual or team who have proved their excellence in research developments work. The experienced researchers who made remarkable changes in the areas of Pharmaceutical Sciences, Clinical trials, Drug Design etc., will have the opportunity to get these kinds of awards which may help their professional career.
Scholar Level (The Upcoming Researcher Award)
Scholar level award is for the upcoming researchers and scientists in the field of Pharmaceutical Sciences. The award is to encourage the young scientists to develop the medical technologies and treatments for the abnormalities related to Pharmaceutical Sciences. This conference will give a best platform to explore, to get networking by sharing your research work.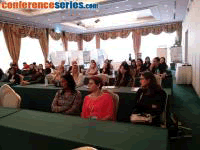 Women Scientist (The Women of Science Award)
To encourage women scientists and researchers our conference will present the women of Science Award. This is the best platform to share your research work and knowledge to get globalized contacts and recognition. This will help women scholars career development.
Outstanding speaker in Pharma Sci 2020
This award seeks to recognize individual who is implementing strategies and plan of projects for long term development in the related fields Pharmaceutical Sciences and Drug Development. This award will encourage the scientists or researchers to develop new schemes and strategies for future advancements.
Best Keynote Speaker in Pharma Sci 2020
This award will honor the individual who is presenting projects, strategies and schemes in the field of Pharmaceutical Sciences. This will help next generation to follow and develop advancement technologies for future development in the field of Pharmaceutical Sciences.
Best Poster Presentation in Pharma Sci 2020
This award seeks to recognize the best poster in the conference which is elected by the poster judge. This award is to encourage students to present their research work. The best poster certificate will be resembling your performance and excellence and it may help you to improve your career growth.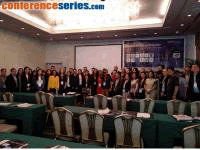 Outstanding Masters/Ph.D./Post Doctorate thesis work Presentation in Pharma Sci 2020
This award is to recognize Masters/ Ph.D./ Post Doctorate thesis work presentation related to Pharmaceutical Sciences field. Our conference will help in the career development of young scientists and researchers by gaining knowledge and getting global networking.
Contact:
Jake Snyder
Program Manager | Pharma Sci 2020
What's App: +32 466903065
September 24-25 2020 Singapore